on
October 28, 2011
at
12:01 am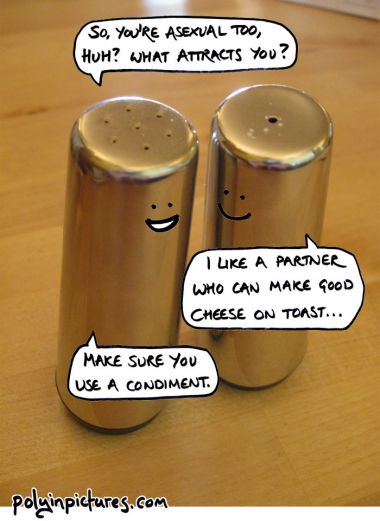 This one is for Kirsty, who basically came up with the whole comic. She blogs some awesome Harry Potter stuff, and if you like Bellatrix you should really follow her.
Kirstaroo tells me this joke is as old as the hills. I don't care. It's the first time I've heard it, and I can't be the only one, right? Right?
I really do get very into cheese on toast sometimes, and I also like a person who wears odd socks. Asexy or not, what attracts you to someone? Answers in the comments please!
And, how are you all finding Asexual Awareness Week? Heard any excellent stories? Come out to anyone?