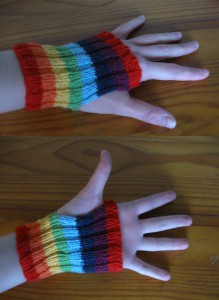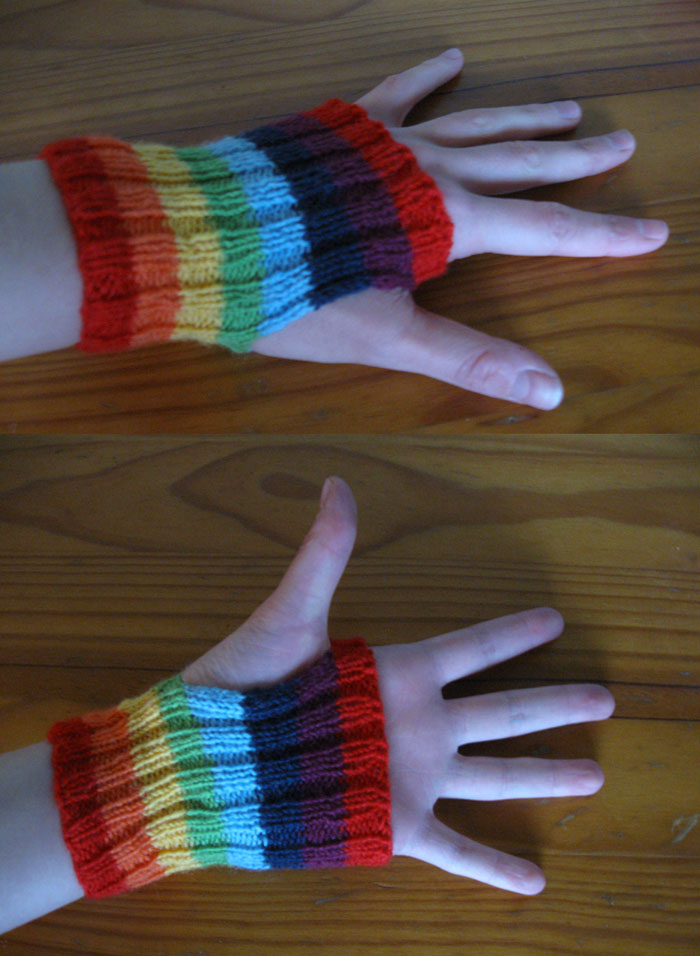 It occurred to me that I keep making handwarmers to fit my hands, which are quite skinny, and so people with larger hands might be missing out, when all I had to do was knit them slightly bigger. So here are some handwarmers that will fit some much larger hands, but still squish down to huggle the smaller hand. (The above photo is of the previous handwarmers; the ones for sale here are exactly the same, only larger.)
75% wool, 25% nylon, ribbed partly for someone's pleasure, but mainly so they fit snugly. I don't smoke but I do have a cat.
As before, I'll make a comic about what I'll do with the money, and if you want I can post a link back to your website.
Sold. 🙂