Edit: Sold, but I can probably make some more if you want some – leave a comment.

Sayyyyy… £15, or £16 outside the UK? Leave a comment.

More details below…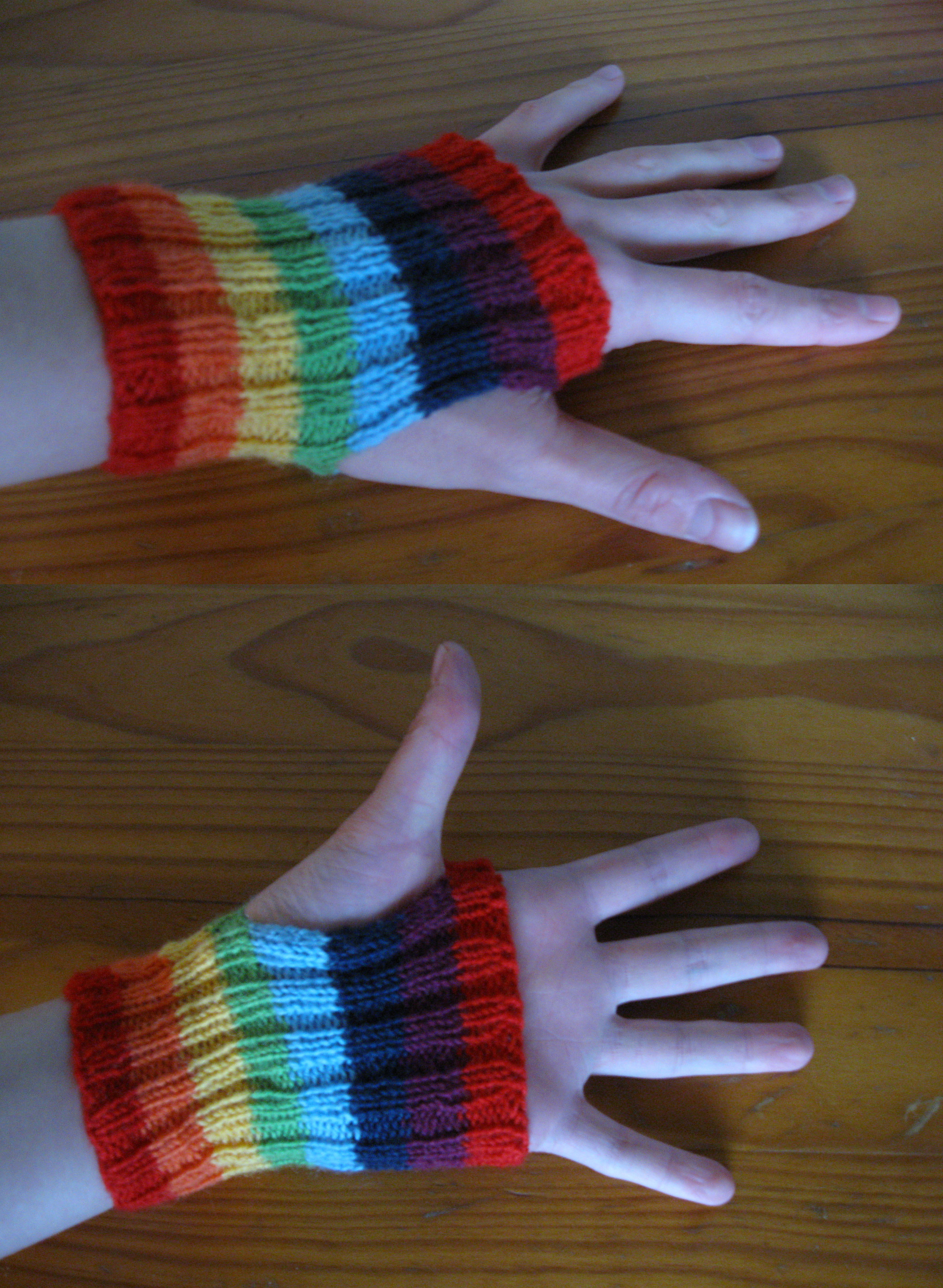 75% wool, 25% nylon, machine washable. More suitable for the slimmer hand. Shameless attempt to raise more money towards passport. Also grants superhero powers, eg: ability to attract compliments at Pride events.